HDC Pool & Spa Device Installation
Click the button below to download and print a PDF of your own HDC Device installation instructions!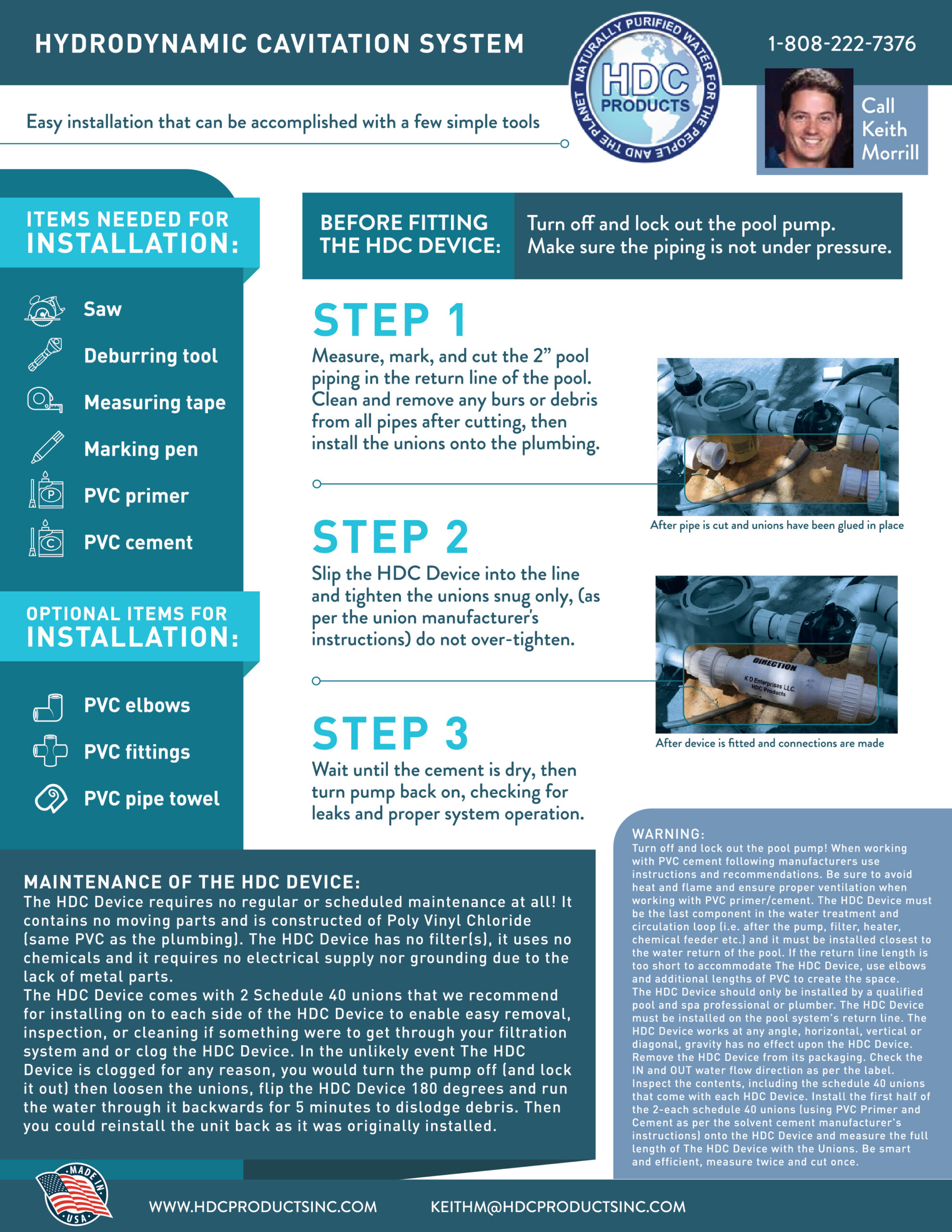 Step-by-Step Installation Instructions
Easy Installation that can be accomplished in approximately 1 hour with a few simple tools.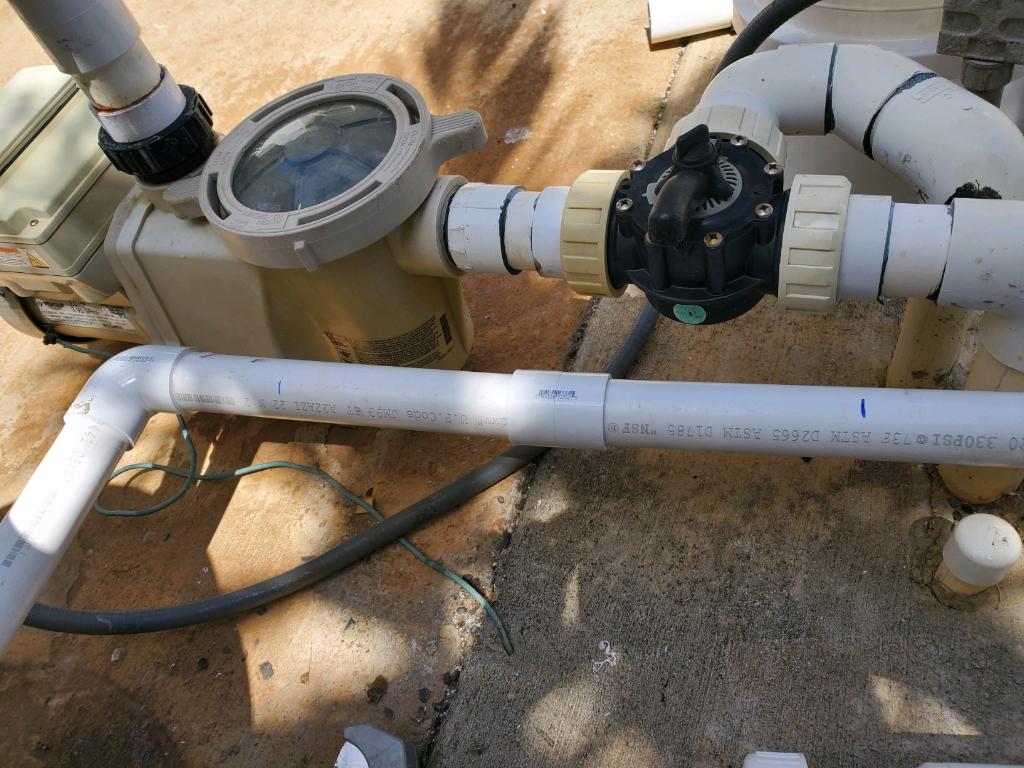 STEP 1
Measure, mark and cut the 2″ pool piping in the return line of the pool. Clean and remove any burs or debris from all pipes after cutting, then install the unions onto the plumbing.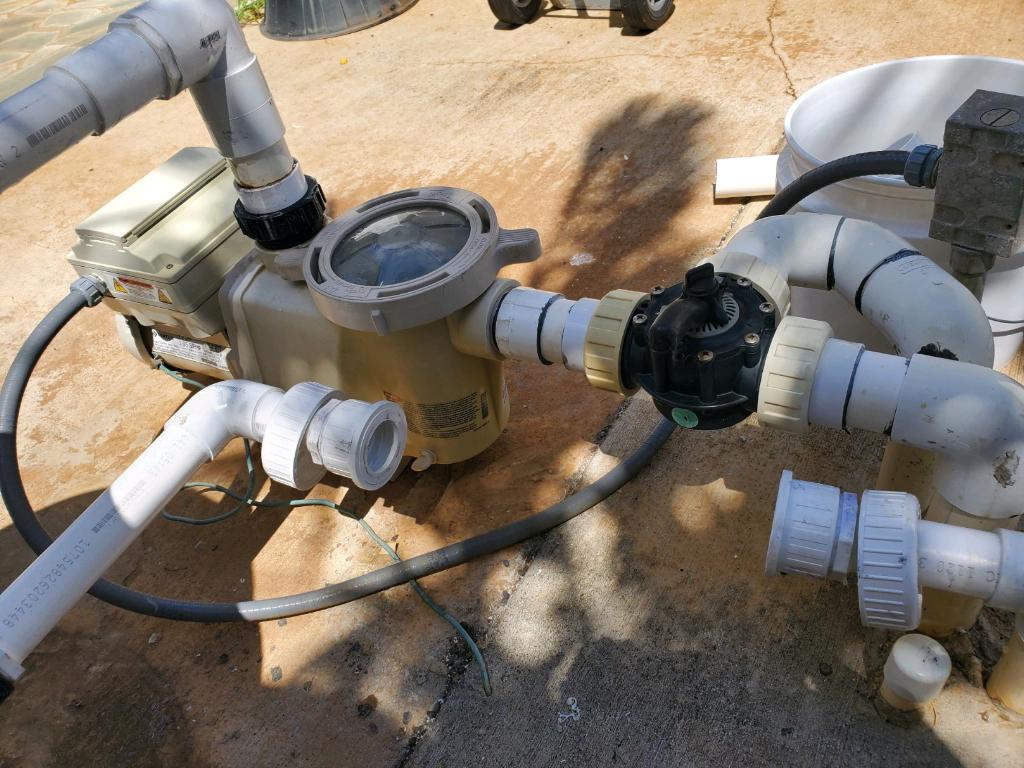 STEP 2
Slip the HDC Device into the line and tighten the unions snug only, (as per the union manufacturer's instructions) do not over-tighten.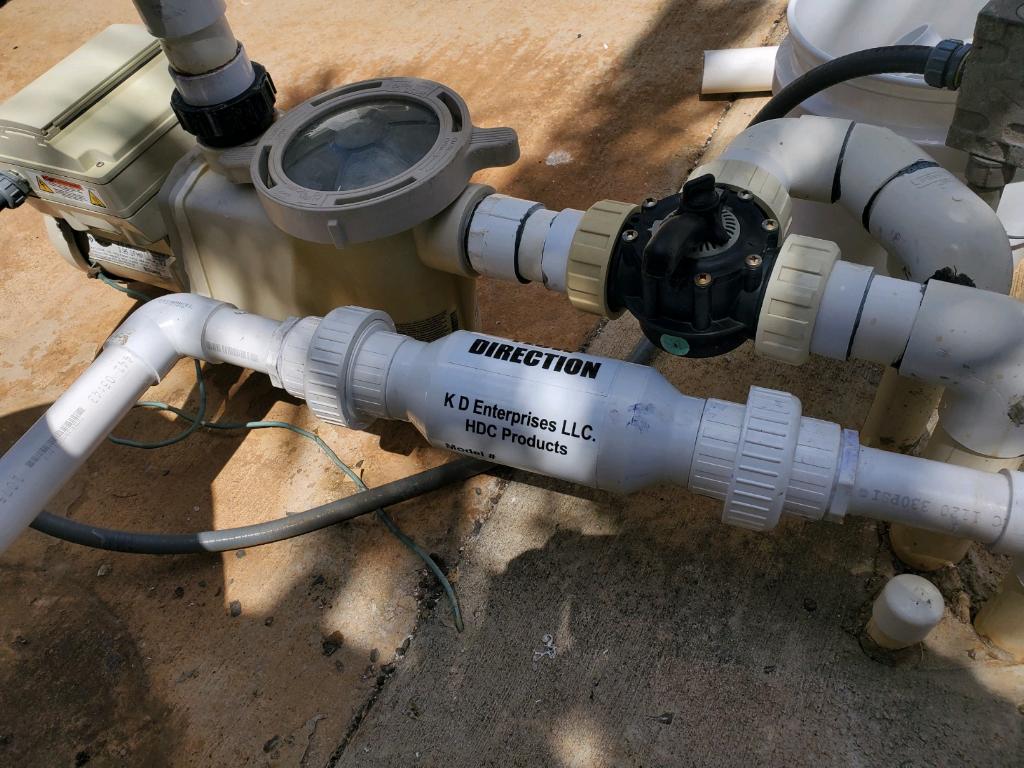 STEP 3
Wait until the cement is dry, the turn pump back on, checking for leaks and proper system operation.
Items Needed For Installation
Saw
Deburring tool
Measuring tape
Marking pen
PVC primer
PVC cement
Optional Items Needed For Installation
PVC elbows
PVC fittings
PVC pipe towel
Message Us
Get in touch below for more information or to find a local dealer.